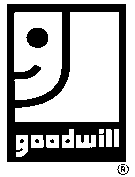 With several locations to serve you
For more info., call (912) 354-6611

Help yourself to a bargain while helping others:
Goodwill Industries prepares people for the work force

Thrift stores, once relegated to the fringes of consumer culture, are becoming a hot retail concept. Thrift goods retailers, many operated for profit, are providing new options for shoppers. But not all thrift stores are created equal.
"There are a number of firms across the country that have discovered the substantive market opportunities in previously owned, 'gently used' materials," said William Oakley, president and CEO of Goodwill Industries of the Coastal Empire Inc. "The problem, from our perspective, is that occasionally organizations which are for profit will partner with charities and give the charitable organizations relatively small portions of the proceeds."
When people shop at Savannah's four Goodwill retail stores, they can be sure their money will go directly to local programs. In fact, Oakley said for every dollar Goodwill receives, a positive economic impact of 10 dollars is created. Revenue from Goodwill stores assists local people with disabilities and other barriers to employment to live independently and become employed.

"Most of the people who come to Goodwill are coming without any experience and with little success in the work world," Oakley said. "We have a variety of services all geared toward exposing people to work demands and preparing people to re-enter the work force."
Goodwill offers vocational evaluation, work adjustment, personal and social adjustment, second chances for people with acquired brain injuries, Welfare to Work and literacy training programs.
"All our programs are geared toward determining what people are best suited for and identifying the barriers that might prevent them from being successful," Oakley said.
Goodwill employees work in the retail stores, process donated material before it is sold and perform light industrial work, such as preparing insulation for the fuselages of Gulfstream jets.
Despite Goodwill's reputation as a positive force in the community, it may be best known as a place to find a bargain, an image that Oakley wants to maintain.

"Irrespective of the good things we do, customers expect quality and they will go wherever they need to go to get it," he said. "It is our intention to be the best value thrift goods store in the community. We recognize that the thrift goods business is like any other business: People have choices and the number of choices is on the increase."
Goodwill's reputation has attracted antique and vintage clothes dealers, who buy merchandise and resell it at significant markups.
"While we recognize that some dealers are shopping here, we try to cater to the end user," Oakley said. "Dealers and the general public alike can find some wonderful values because we are not always aware of every value in collectible materials."
Oakley described thrift store pricing as an art, not a science.
"While we would never deliberately price an item at a fraction of its true worth, it does happen," he said.
However, Goodwill still derives benefits from such sales, Oakley explained.
"When the end user gets an incredible bargain, if they find a highly collectible, or highly valuable item at substantially below market, that breeds customer loyalty," he said.
The fuel that keeps Goodwill running is the donation of clothing and household goods, and Oakley said the agency receives more donations in December than in any other month, and 30 percent of the monthly total comes in the last three days of December. For this reason, he urged people who want Goodwill to pick up their donations to call now. Donations are also accepted at the four retail stores and at donation centers at the Oglethorpe and Savannah Mall Kroger stores, SunTrust Bank on Wilmington Island, the Village Shopping Center on Skidaway Island and the Coastal Bank in Richmond Hill.
In addition to clothing and housewares, Goodwill also accepts donations of titled property such as automobiles, motorcycles and even aircraft. People who donate cars on Dec. 31 will receive refreshments and a ride home in a vintage car as part of Goodwill's Ride the Year Out in Style promotion.
"We are at a time of year when peoples' thoughts turn to generous impulses. We would very much like to encourage people to turn their attention to Goodwill," Oakley said.
Donations to Goodwill, a non-profit organization, are tax deductible.

Goodwill stores are located at 207 West Broughton St., at 7720 Sallie Mood Drive, in the Victory Drive Shopping Plaza and in the Westside Shopping Center in Garden City. For more information, call 354-6611.
Home | Contact Us | Sitemap | FAQ | Subscribe | Survey
(c) Copyright 1999. The Georgia Guardian. All rights reserved.
External sites are not endorsed by the Georgia Guardian.