The Georgia Guardian's photo gallery of Savannah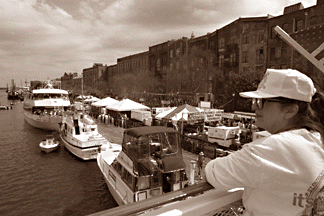 River street overflows with tens of thousands of visitors during Savannah's annual St. Patrick's Day celebration. The festival, said to be the second largest in the United States, offers crafts, vendors, food, parties and, of course, a parade.


Copyright 1998 Georgia Guardian. All rights reserved.
No picture may be reproduced in any way without our permission.
Go back to the Savannah photo gallery

Go to the Georgia Guardian Main Page
Go to the gallery main page