The Georgia Guardian's news photo gallery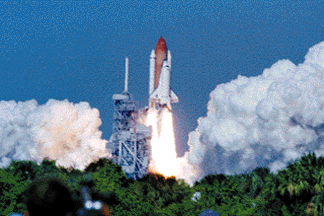 11/6/98 issue
Guardian staff photo by Richard Rodriguez

A glimpse of the space shuttle Discovery as it takes off with John Glenn as a member of the crew.
Reporters were three miles away from the launch pad but it was still a great photo opportunity.


Copyright 1998 Georgia Guardian. All rights reserved.
No picture may be reproduced in any way without our permission.
Go back to the news photo gallery

Go to the Georgia Guardian Main Page
Go to the gallery main page