Photos of Savannah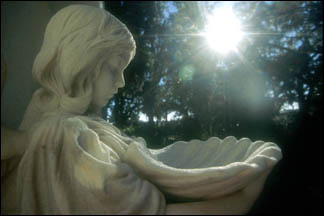 Photo by Richard Rodriguez
The sun peeks through the trees as it rises over the Bonaventure Cemetery.
In recent years the cemetery has been a favorite stop for tourists because of its prominant role in "Midnight in the Garden of Good and Evil." The cemetary
also includes gravesites of poet Conrad Aiken and songwriter Johnny Mercer.