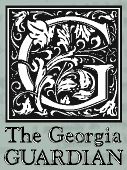 "Wrapping it up"

Photo courtesy of the Georgia Egg Commission
Eggs take on a Mexican flavor in this recipe from the Georgia Egg Commision.
From staff reports
This recipe is from the Georgia Egg Commission. The Egg and Veggie Wrap is a quick way to make lunch or dinner.
---
Egg and veggie wrap

---
4 10-inch flour tortillas
2 medium ripe avacados, peeled, seeded and mashed, about 1 cup
1 1/3 cups fresh spinach
4 hard-cooked eggs, quartered
1 cup thinly sliced mushrooms
1/2 cup palin yogurt
1/4-1/2 cup salsa
Green Onions, Tomatoes, Cilantro, to taste (optional)

Lay tortillas on cutting board. Spread each with 1/4 cup mashed avocado. Top each with 1/3 cup spinach, 1 egg, and 1/4 cup mushrooms. Dallop with yogurt and salsa to taste. Roll each burrito style. Cut burrito in half and tie each with green onion strips, if desired. Garnish with chopped, fresh tomatoes and cilantro, if desired. It serves four.