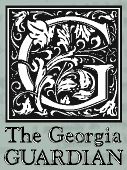 "Specials of the day"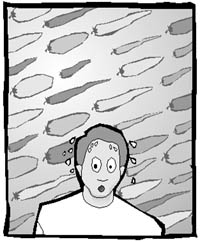 From staff reports

Recently, Savannah College of Art and Design Chef Joe Randall won first place in the Kiwanis Club of Skidaway's Peoples Choice Award for his chili recipe. While winter insists on chilling our bones, this spicy concoction can help keep the cold at bay.
In addition, Randall has included some recipes that are highlighted at SCAD's diners.


Illustration by Glen Osterberger
---
Down-home back porch chili

---
1 tablespoon chili powder
2 1/3 teaspoons ground cumin
1/2 cup peanut oil
5 1/8 ounces onion, diced
2 1/3 ounces green bell pepper, diced
1/4 garlic clove, minced
1 tablespoon paprika
1 5/8 pounds ground chuck, browned and drained
3 cans whole peeled tomatoes, crushed
1 can tomato sauce
1 can tomato paste
1/8 can pinto beans, cooked with juice|
1/4 whole scotch bonnet pepper
2 1/3 teaspoons dried oregano
1/8 bay leaf
2 1/3 teaspoons fresh cilantro leaves, chopped
1/2 teaspoon salt
1/2 teaspoon pepper
1/4 teaspoon ground cinnamon

Place a stock pot over medium-high heat until hot, add chili powder and ground cumin to the pot stir with wooden spoon 1-2 minutes (do not allow to burn) add peanut oil, onion, green bell pepper and garlic and saute 2 minutes. Heat a large skillet, add ground chuck and cook until the meat is browned, stirring to crumble. Drain well, and add to onion and chili mixture in stock pot. Add paprika, tomato paste,tomato sauce, whole peeled tomatoes, beans, scotch bonnet pepper, dried oregano, bay leaves, fresh cilantro leaves, salt and pepper, and ground cinnamon. Stir, cover, reduce heat and simmer for 45 minutes. Serving idea: Garnish with sliced green onions, if desired. Preparation time is 2 hours and 15 minutes. Makes 8 servings.

---
Chicken noodle soup
---
2 cups cooked chicken meat, pulled of the bone and diced
1/2 cup butter
1/2 cup onions, diced
1 cup celery, diced
1 cup carrots, diced
2 quarts chicken stock
1 teaspoon salt
1/4 teaspoon black pepper
2 tablespoons fresh parsley, chopped
3 cups butter noodles, cooked

In a large soup pot, heat butter. Add onion, celery and carrots. Saute 2-3 minutes, do not allow to brown. Add chicken stock bring to a boil reduce to a simmer cook 10 minutes, season with salt, pepper. Stir well, and simmer slowly 30 minutes. Add diced chicken and noodles. Cook 2-3 minutes add chopped parsley and serve hot. Preparation time is 1 hour and 15 minutes. Makes 8 servings.
---
Grilled chicken, BBQ sauce, bacon and cheese sandwich

---
8 each - chicken breast (whole), 8 oz. boneless
1 cup peanut oil
1/4 cup red wine vinegar
1 teaspoon salt
1/2 teaspoon fresh ground black pepper
1 tablespoon fresh sage leaves
1 tablespoon lemon juice
1 cup barbecue sauce
8 slices bacon
8 slices cheddar cheese
8 each hamburger buns

Combine peanut oil, red wine vinegar, salt, pepper, fresh sage and lemon juice to make marinade. Pour over chicken breast allow to marinate for 2-3 hours. Remove chicken breast from marinade. Grill 6-8 minutes on each side over hot coals or under a preheated broiler until chicken breast is cooked through top with barbecue sauce, bacon, cheese and place on a bun. Serve hot with chips or French fries. Preparation time is 20 minutes. Makes 8 servings.