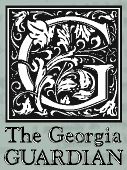 "Down home cooking done right"

Photo by Russ Bryant
The soft greens and marinated black-eyed peas salad with corn sticks
starts off the homestyle four course dinner by Chef Joe Randall.

From staff reports

Chef Joe Randall offers tips and recipes modified from his grandmother and mother for his latest four course meal. The corn sticks that accompany the soft greens and marinated black-eyed pea salad turn into "little chunks of heaven," Randall said, because of the addition of the melted butter.
Recipes for the full meal can be found in Randall's book, "A Taste of Heritage: New African-American Cuisine." The dinner includes: sauteed shrimp with tomato broth and pan-fried grits triangles for an appetizer; soft greens and marinated black-eyed peas with roasted red pepper vinaigrette and corn sticks for the salad; sauteed calf's liver with slab bacon and Vidalia onions, creamed potatoes, pan-fried green tomatoes and country fried apples for the main course; sweet potato creme brulee for dessert; and old-fashioned cornmeal yeast rolls for bread.
---
Soft greens and marinated black-eyed peas

---
4 cups mesclun salad greens
1 cup roasted red pepper vinaigrette
2 1/4 cups marinated black-eyed peas
1 cup tomato concasse
1/2 cup diced red onions


Marinated black-eyed peas:
1 cup roasted red peppers, diced
1/2 cup diced red onions
2 cloves garlic, minced
1 tablespoon chopped, fresh basil
1 1/2 teaspoons chopped, fresh parsley
3 cups black-eyed peas and ham hocks
3/4 cup peanut oil
1/4 cup red wine vinegar
1 1/2 teaspoons dark brown sugar
1 teaspoon Worcestershire sauce
1 teaspoon salt
1/4 teaspoon freshly ground black pepper
1/4 teaspoon crushed, dried red pepper flakes

For the marinated peas: In a large bowl, combine roasted red pepper, red onions, garlic, basil, parsley and black-eyed peas. In a small bowl, blend oil, vinegar, brown sugar, Worcestershire sauce, salt, pepper and red pepper flakes. Pour over black-eyed pea mixture and refrigerate. Preparation time is one hour. Makes eight servings.

For the salad: In a medium bowl, toss mesclun greens with roasted red pepper vinaigrette. Arrange in the center of eight chilled salad plates. Top with marinated black-eyed peas, tomato concasse and diced onions. Serve immediately. Preparation time is 20 minutes. Makes eight servings.

---
Corn sticks

---
1 1/3 cups yellow cornmeal
1/3 cup all-purpose flour
1 teaspoon baking powder
1/3 teaspoon baking soda
1 tablespoon sugar
1/2 teaspoon salt
2 eggs, beaten
1 cup buttermilk
3 tablespoons butter

Preheat oven to 425 degrees. In a bowl, combine cornmeal, flour, baking powder, baking soda, salt and sugar. Add buttermilk and eggs. Stir, then pour in melted butter and continue to stir. Heat two well-greased cast-iron, corn stick pans in the oven until hot, about three to four minutes. Remove pans from the oven. Pour batter in hot pans filling only two-thirds full. Bake until golden about 15-20 minutes or until golden. Remove from pan and serve with butter. Preparation time is 40 minutes. Makes eight servings.

---
Sauteed calf's liver with slab bacon and Vidalia onions

---
16 slices slab bacon, thickly sliced
8 slices ( about 2 pounds) calves' livers, sliced
2 tablespoons butter
1 teaspoon salt
1 teaspoon fresh ground black pepper
1/2 cup flour
1/2 Vidalia onions, thinly sliced
1/2 cup demi-glace or veal brown stock

In a heated skillet over medium high heat, fry bacon until brown and crisp. Drain on paper towels and set aside. Pour off all but 1/4 cup of bacon drippings. Add butter and heat. Add Vidalia onions and saute two to three minutes. Set aside. Heat remaining bacon drippings and butter. Season liver with salt and pepper. Dredge in flour and shake off excess. Saute in hot pan two minutes on each side or until brown, being careful not to overcook. Serve hot, topped with sauteed Vidalia onions and slices of country bacon with creamed potatoes and country fried apples. Preparation time is 45 minutes. Makes eight servings.
---
Country fried apples

---
1 stick butter
6 Rome apples peeled, cored and cut into 1/2-inch slices
1/2 cup sugar
1 dash ground cinnamon
1/2 teaspoon fresh lemon juice
4 tablespoons water

Heat butter in a large saute pan or skillet. Add apples and cook three to four minutes or until just tender. Sprinkle with sugar and cinnamon, toss and cook for one minute. Add water and lemon juice. Stir, cover and reduce to low heat. Cook two minutes to form a glaze. Preparation time is seven minutes. Makes six servings.

---
Creamed potatoes

---
2 pounds new potatoes, peeled and diced
1 quart water
1 teaspoon salt
1/4 cup butter (1/2 stick)
1 small onion, finely diced
1/4 cup all-purpose flour
3 cups milk, warmed
1/2 teaspoon salt
1/4 teaspoon white pepper
1 tablespoon fresh chives, chopped

Bring potatoes and water to boil in saucepan. Reduce heat to simmer and cook until potatoes are tender when pierced with a fork, drain well. In a saucepan, heat butter, add onion and cook two to three minutes, or until transparent. Stir in flour to make a roux, cook one to two minutes. Do not brown. Whisk in hot milk until smooth. Combine with potatoes and serve hot, sprinkled with fresh chives.