The Georgia Guardian's sports photo gallery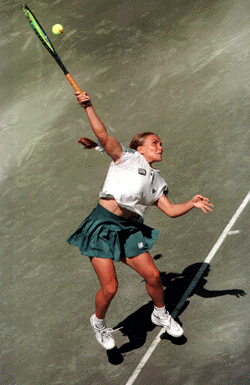 3/30/98 issue
Guardian staff photo by Richard Rodriguez

Russian Katiana Panova was eliminated early in Family Circle Cup play on Hilton Head Island, S.C., last April.


Copyright 1998 Georgia Guardian. All rights reserved.
No picture may be reproduced in any way without our permission.
Go back to the sports photo gallery

Go to the Georgia Guardian Main Page
Go to the gallery main page