The Georgia Guardian's photo gallery of Savannah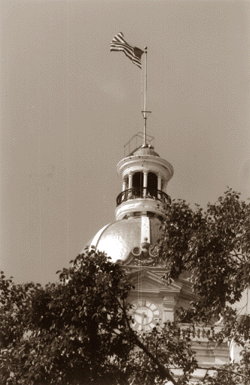 The gold-plated dome of Savannah City Hall.
It's belltower clock was recently restored, and its bells once
again mark the time for much of the Historic District.


Copyright 1998 Georgia Guardian. All rights reserved.
No picture may be reproduced in any way without our permission.
Go back to the Savannah photo gallery

Go to the Georgia Guardian Main Page
Go to the gallery main page