The Georgia Guardian's sports photo gallery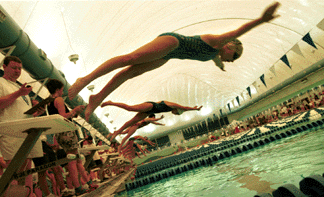 11/6/98 issue
Guardian staff photo by Russ Bryant

This great action shot was taken at the new Chatham County Aquatic Center, which opened Feb. 6, 1998.


Copyright 1998 Georgia Guardian. All rights reserved.
No picture may be reproduced in any way without our permission.
Go back to the sports photo gallery

Go to the Georgia Guardian Main Page
Go to the gallery main page