Award-winning Illustration
Hugh McKay's illustration takes
second place in Georgia Press Association's
1999 Better Newspaper Contest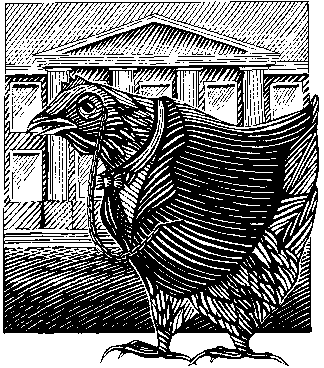 Hugh McKay, Newspaper Illustration - Second Place.
Judges' comments: "Love the woodcut style and the placement of
the chicken outside the background boundary gives the nice lift to
the artwork. Not overall hard the concept comes through clear
associating a feel of wealth to the chicken."


Copyright 1999 Georgia Guardian. All rights reserved.
No picture may be reproduced in any way without our permission.